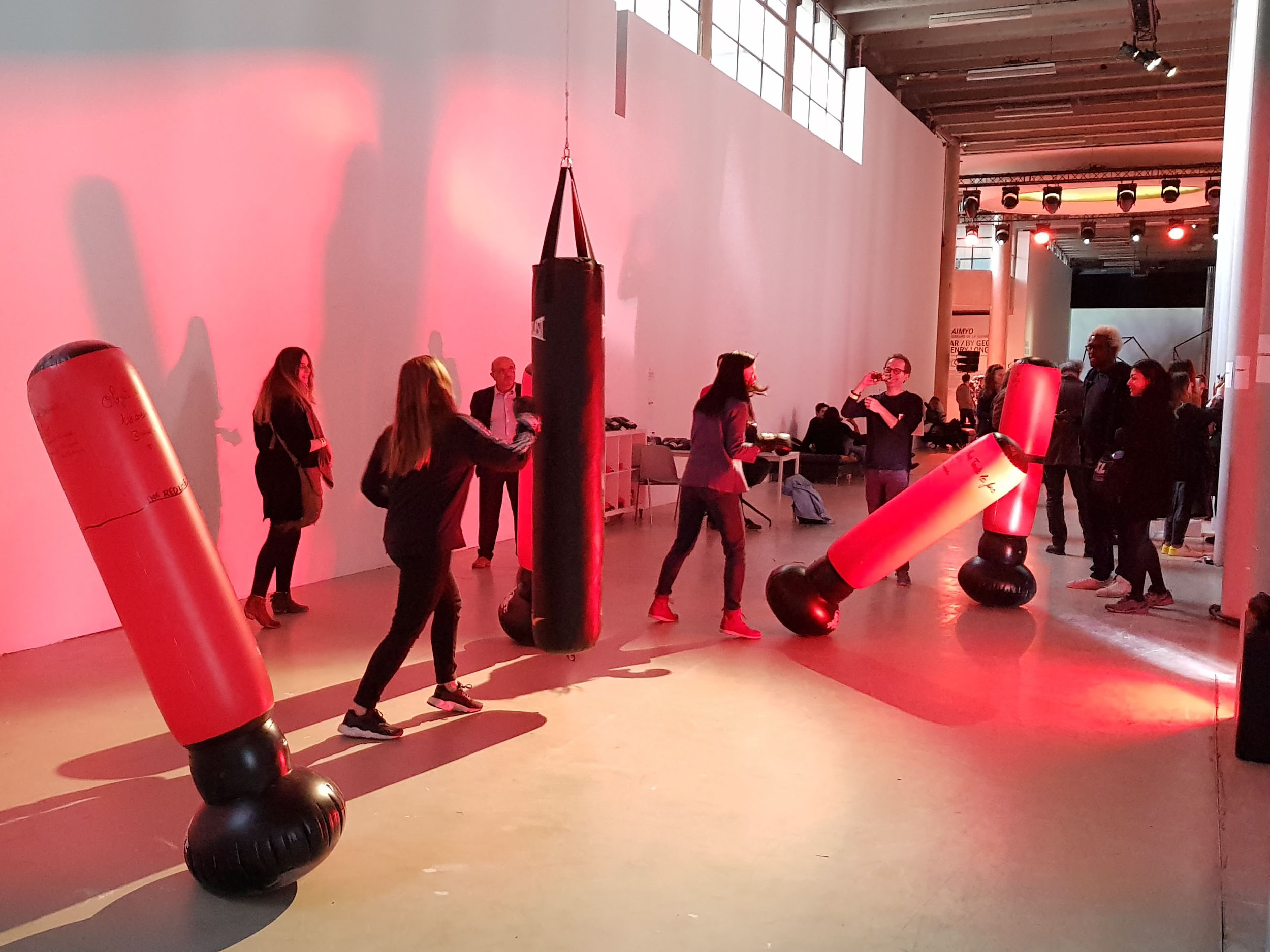 All photos from Do Disturb festival, Palais de Tokyo, Paris.

#MMF, 2018
#MMF is a performative and participative installation reflecting on the #metoo movement.
Its title is a compound of MLF (Mouvement de Libération des Femmes, the main French feminist movement of the 1970s) and MMA (Mixed Martial Arts).
A space is delineated by the installation of punching bags.
Boxing gloves and markers are provided to female visitors.
(click Next to continue)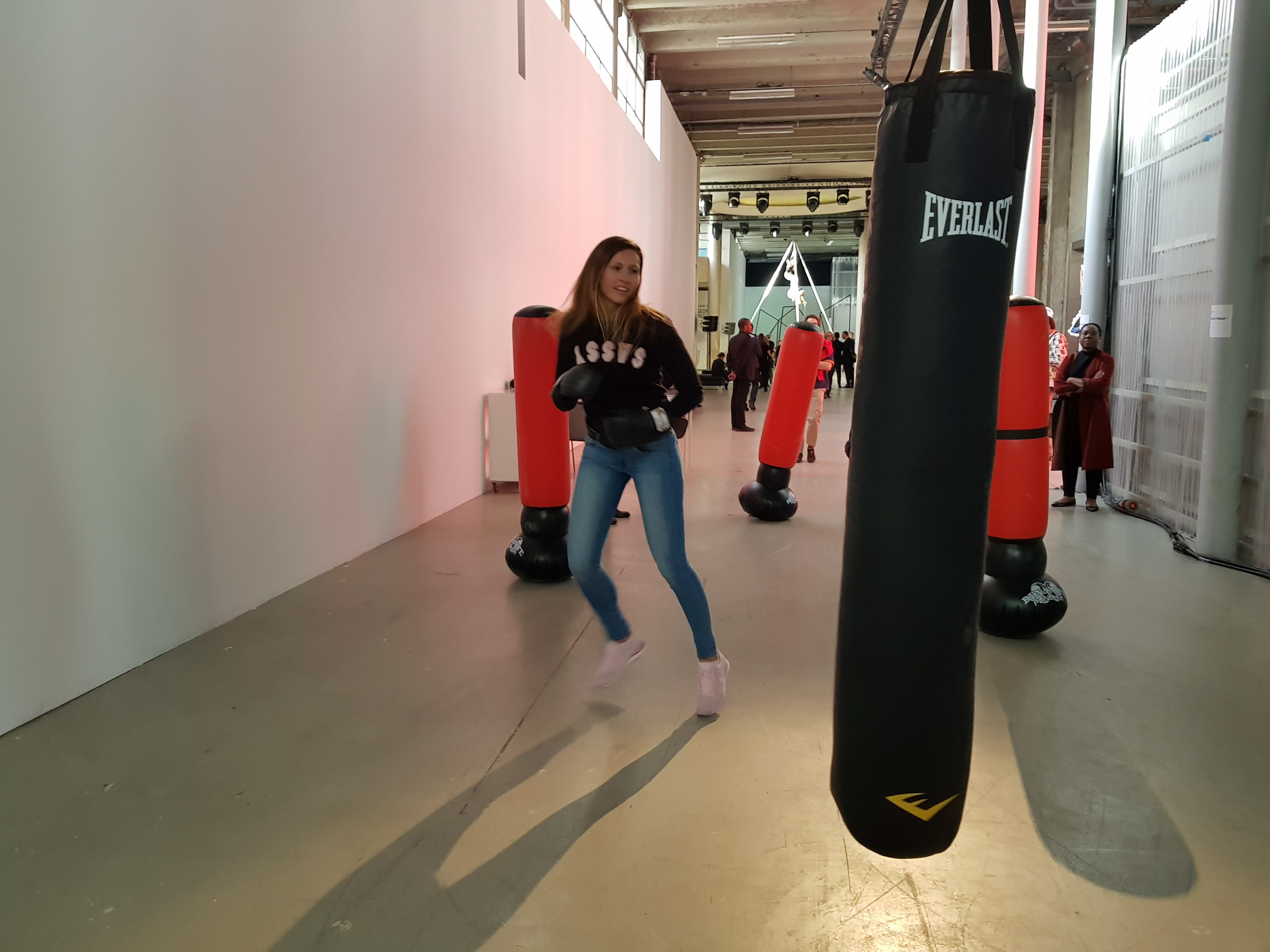 Female athletes of MMA (Mixed Martial Arts, a hybrid combat sport also known as «free-fight» or «ultimate fighting») perform free-fight movements on the punching bags.
The role-playing rule of the installation is that only women are allowed to physically interact with it: they can borrow gloves, touch/hit the punching bags, or use the markers to write on them.
The behavior and interactions of the visitors creates something between a social psychology experiment and a non-linear play.