So who knows the term of tribulation, 2016
Textile, NFC tags
Dimensions: 120 x 120 cm
The Surtentures series uses the appliqué fabric technique that has existed in Benin, as a court art of the kingdom of Danhomè since the early 18th century.
Scanned drawings by the artist, pictograms gleaned on the Interned then transformed, or symbols from video games intermix on these works that are electronically composed before they are executed using pieces of colored fabric by Beninese artisans who have conserved the tradition of the royal hangings of Abomey.
(click Next to continue)
Thus revolution turns water into flame, 2016
Textile, NFC tags
Dimensions: 120 x 120 cm
NFC tags hidden in the works send cryptic messages to the spectator's smartphones when they are held close to the fabric.
The medium of appliqué fabric, traditionally used to relate history, becomes the vehicle of non-linear narrations for the viewer to decipher and interpret, with the help of the works' titles inspired by the symbolic "strong names" of the kings of Abomey.
Because where the mind wanders is the conundrum of freedom, 2015
Textile, NFC tags
Dimensions: 200 x 200 cm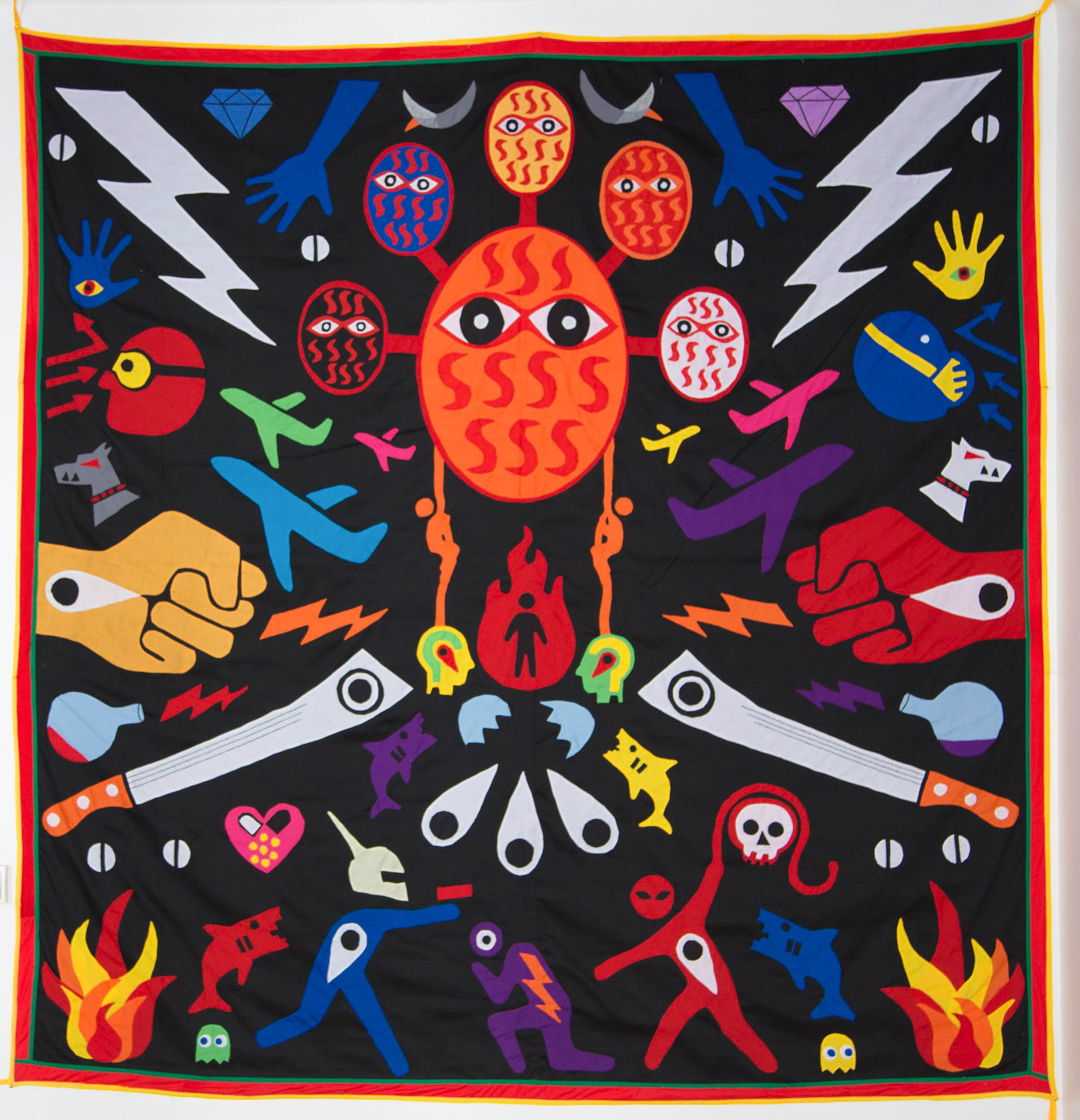 Although strength is hidden in the folds of the haptic mind, 2015
Textile, NFC tags
Dimensions: 200 x 200 cm
While ignition revels in boundless energy, 2016
Textile, NFC tags
Dimensions: 120 x 120 cm
The Civil War, Episode I (Alienation), 2015
Textile, NFC tags
Dimensions: 120 x 120 cm
The Civil War, Episode II (Liberation), 2015
Textile, NFC tags
Dimensions: 120 x 120 cm
But the one who rises shall never forsake the descending shadow, 2015
Textile, NFC tags
Dimensions: 120 x 120 cm
But balance there can be, 2015
Textile, NFC tags
Dimensions: 80 x 80 cm
For ghosts and dogs shall fight until the end of time, 2015
Textile, NFC tags
Dimensions: 120 x 120 cm
Lest anger's white shadow conquers the fireman, 2015
Textile, NFC tags
Dimensions: 120 x 120 cm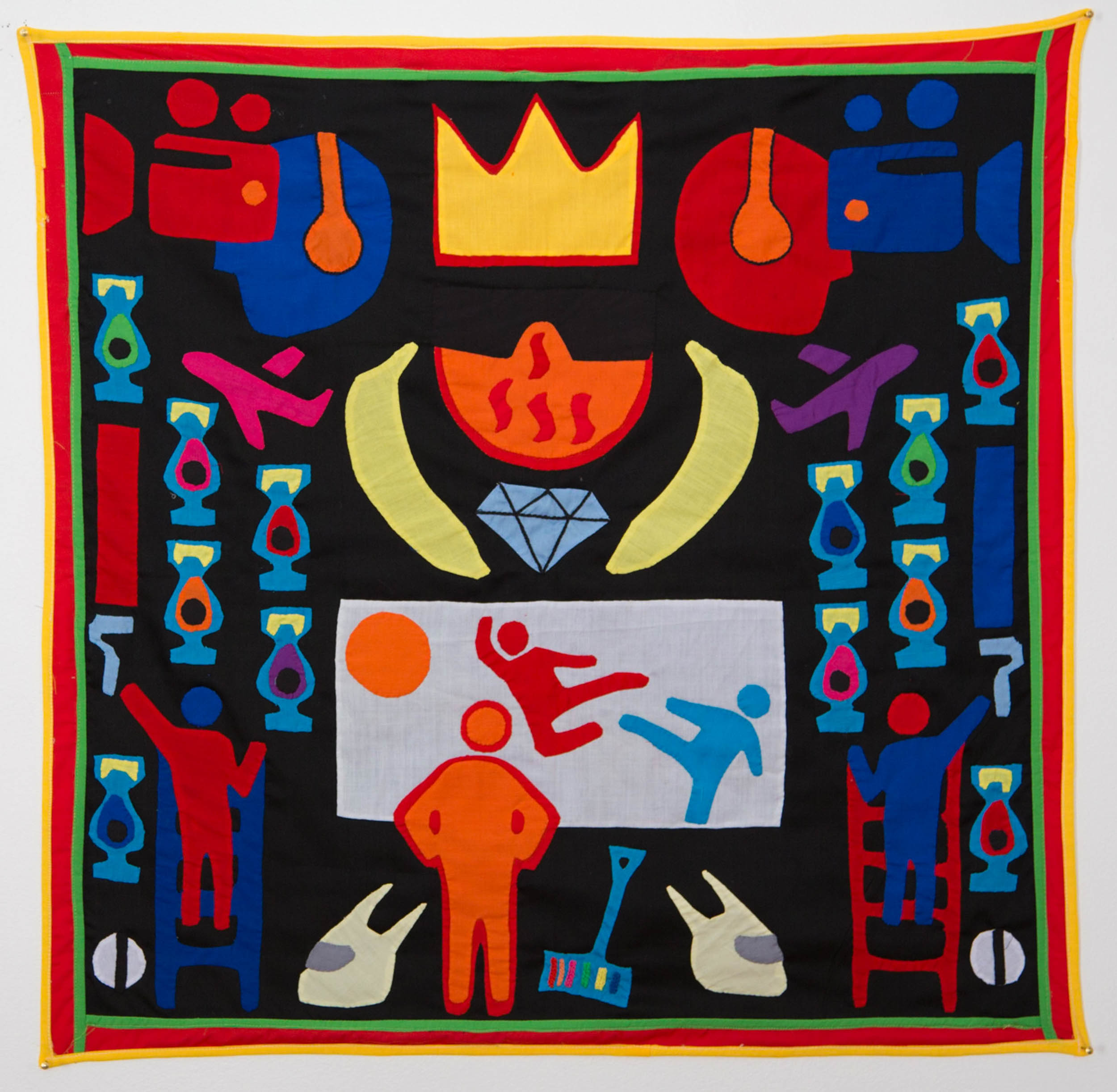 For the crown shall rest on your head, or your head on the crown, 2015
Textile, NFC tags
Dimensions: 120 x 120 cm
Yet apparition is never the beginning, 2016
Textile, NFC tags
Dimensions: 120 x 120 cm